Keto Almond Berry Muffins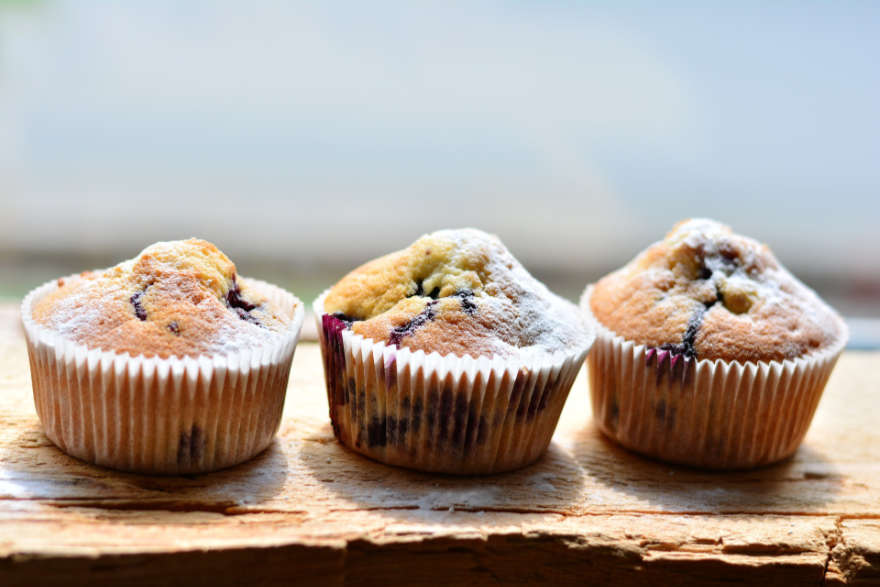 Many of us love a good muffin, but those carbs seem to go straight to our 'love handles'. Problem? Not at all. Here's a recipe for Keto Almond Berry Muffins that keeps the sweetness but ditches the carbs.
You can use any kind of berries: strawberries, raspberries, blackberries, blueberries, and/or bilberries.
If you are not a fan of unappealing sweeteners, vanilla and almond extract are great sugar replacements that won't add too many carbs but will provide sweetness.
Here's a little "muffin trivia" for you: The term "muffins" was first mentioned in 1704 by Hannah Glasse in her cookbook for making muffins. Muffins became popular in the United States in the mid-19th century. In England, muffins were once called "tea cakes". (Wikipedia)
Keto Almond Berry Muffins
Servings: 12
Serving Size: 1 muffin
Preparation Time: 35 minutes

Nutrition Facts Per Serving
Calories: 90 / Fat 9g / Carbs: 1.9g / Fiber: 0.3g / Protein: 1.7g / Net carbs: 1.6g

Ingredients
2 Tbsp of avocado oil
2 1/2 cup of almond flour
Pinch of salt
1/3 cup of granulated stevia sweetener
2 tsp of baking powder
1/3 cup of fresh butter softened
1/3 cup of almond milk unsweetened
1 tsp pure almond extract
3 large eggs
2/3 cup of fresh berries (blueberries, raspberries, strawberries...)
Zest of 1/2 lemon

Instructions
1. Preheat oven to 350° F/175° C.
2. Line a 12-cup muffin pan with muffin liners.
3. Grease each cup with avocado oil.
4. Place all ingredients in a blender or food processor, and blend until combined well.
5. Scoop batter into each muffin cavity, about 3/4 of the way full.
6. Bake for about 25 minutes.
7. Let them cool and serve.

(c)LoseWisely.com
https://www.losewisely.com/recipes/keto-almond-berry-muffins.html